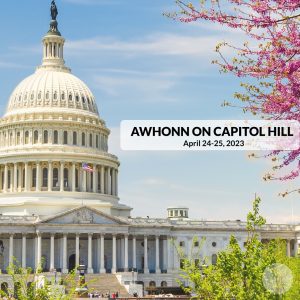 AWHONN will host a virtual public policy conference and lobby day from April 24 to April 25, 2023, to advance legislation to promote the health of women and newborns.
Register by filling out the form below. Registration is a non-refundable $199 for members, $149 for students, and $299 for non-members.
The registration fee covers meals, briefings, and making appointments for you with staff to your U.S. Representatives and U.S. Senators. Registration will close at midnight on March 27. Registration is non-refundable.